Robinsons Land, Shang Properties tie up for P10 billion BGC project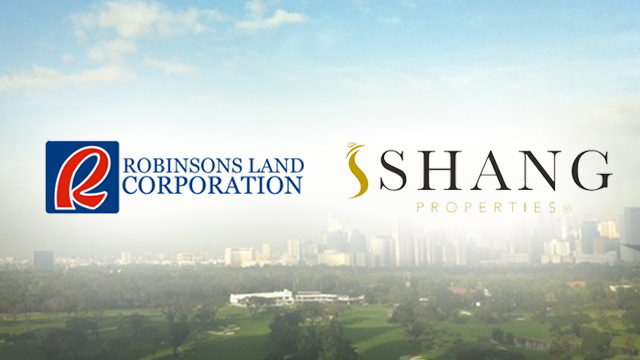 MANILA, Philippines – Robinsons Land Corporation (RLC), the property arm of JG Summit Incorporated, and upscale developer Shang Properties Incorporated (SPI) have formed a joint venture to develop a mixed-use project in Bonifacio Global City.
RLC announced in a disclosure to the stock exchange on March 23 that it has "signed an agreement with SPI to form a joint venture corporation Both RLC and SPI shall each own 50% of the outstanding shares in the Joint Venture Corporation to be formed".
The joint venture company, it added, "shall build and develop a property situated at McKinley Parkway corner 5th Avenue and 21st Drive at Bonifacio Global City, Taguig, Metro Manila. The project is intended to be a mixed-use development and may include residential condominium units, serviced apartments and commercial retail outlets".
The project site sits on a 9,118-square meter property of RLC with the firm noting in the disclosure that the project will entail a total investment of at least P10 billion.
The Philippine Competition Commission cleared the formation of the joint venture earlier this week.
RLC said that "profit sharing shall be in accordance with shareholding of each party. The joint venture company shall be managed by a Board of Directors composed of 6 members and RLC and SPI shall each nominate 3 directors," according to the disclosure.
It added the joint venture company also plans to pursue other development projects. –Rappler.com
Source:
Published 9:13 PM, March 23, 2018
https://www.rappler.com/business/198818-robinsons-land-shang-properties-bgc-project?fbclid=IwAR3rum9N9vS1IMOax36P7dblcqMmDk3BWDwgEWqOq7-PZ2RfcAjiRdCQGjk
Disclaimer: No Copyright infringement intended